ABOUT THE COMPETITION
Smart Living
Challenge is an open, international innovation competition designed to generate
business opportunities
and ideas that foster a sustainable lifestyle in urban environments. This could be products, services and solutions that will make it easier for individuals to live smarter and more sustainable lives. The competition is divided into three categories – Eat, Live and Move – each with their own challenges. The jury will select 15 winners who will be given help in developing and realising their innovative projects.
Smart living – new challenges require new smart solutions
Today, a growing majority of the global population live in cities. This trend is bringing new challenges in terms of housing,
transport
and food supply. New knowledge, creativity and rapid technological advance offer a means of finding and developing tomorrow's smart solutions. 
Let us use all the technology, innovative drive and competence at our disposal to encourage the development of urban lifestyles in which sustainable solutions are both attractive and profitable. Solutions where design and technology, nature and efficiency go hand in hand.


CHALLENGE CATEGORIES
The competition is divided into three categories –
Eat, Live and Move
.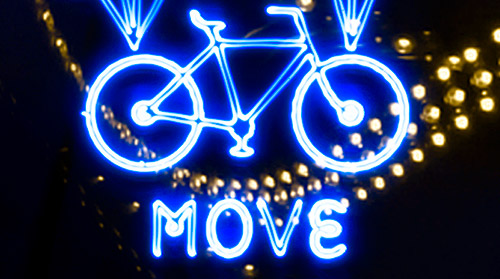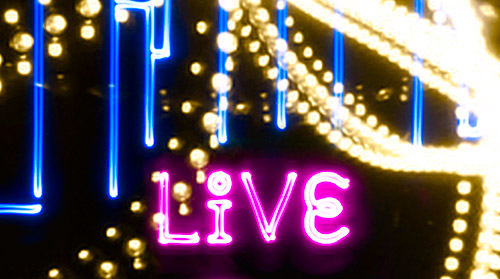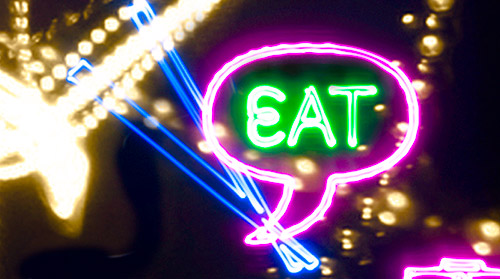 MOVE
Distinguishing features of the modern city are heavy traffic, many people and a great need of physical movement. But are there smarter ways of achieving such transportation? The entries we are looking for in this competition category focus on solutions that involve the
smart movement of goods and/or people both within and to and from the city
. This could involve
new types of vehicles, electrification and collective solutions or better, more efficient use of existing modes of transport
. Or solutions that add extra value to the present journey and thus make it smarter and better both for the individual and/or for the city as a whole.
LIVE
In today's expanding cities, there is a considerable need of sustainable housing and sustainable urban development. How can we design housing that meets the demand for both
a high quality of life and reduced environmental impact
? The entries sought in this category deal with
solutions for smarter homes and housing
. This may for instance involve
smarter construction and renovation through the use of new materials and new technology
. It could also involve
solutions that facilitate green energy production in housing or substantially reduce present levels of energy and water consumption, or solutions for interior design/decoration and recycling
.
EAT
Food production – from field to fork – requires large amounts of energy and affects the environment in a variety of way. In this category, we are seeking
innovative solutions for smart food and smarter food production
, but also solutions that can
reduce the huge amount of food wastage in the world
. This may for instance involve
unconventional raw materials, urban gardening, distribution methods, green ecocycle solutions, or low-resource cooking technologies
. It may also involve
smart packaging materials and packaging
, or
aids
that help consumers to
choose smart food
.
Agneta Persson, Global Director - Future Cities, WSP Group
Anna Bellander, Director of Communications, Svensk Form
Kristina Birath, Director of Environment and Community Planning, Municipality of Eskilstuna
Peter Nõu, Programme Manager, VINNOVA - Swedish Governmental Agency for Innovation Systems
Petra Wadström, Innovator/Founder, Solvatten
Thomas Stoll, Director of Research & Development, Tengbom Architects
Tomas Lagerberg, Director of Research, ABB
Birgitta Sandström Lagercrantz, Smart Living Challenge, Jury Secretary
Submission of ideas for Smart Living Challenge
Entries are to reach the competition organisers no later than 23.59 (Stockholm/Rome time) on 30 June 2014.
Entries are preferably to be presented together with a 60-second video – which is to be openly accessible on YouTube or Vimeo.
Entries are to be submitted in English.
The name and contact details (e.g. email address) of the contestant must be available on the competition website smartlivingchallenge.com.
An entry may be jointly submitted by a number of contestants but only one person may travel to Sweden as a winner representative.
Contestants may submit as many entries as they wish.
The competition organisers are responsible for the entry once it has reached them.
The jury will judge the entries on the basis of the information provided, but may also request supplementary material.
The jury's choice of winners is not subject to appeal.
The proposed ideas/innovations are the property of the contestants at all times. It is the responsibility of the contestant to ensure that no other person may claim any right to the entry or to any of its component parts. The competition organisers accept no responsibility for any encroachment on the intellectual property right of any other party, attributable to the entry or to its use in the competition.
Contestants must permit their entries to be shown visually in public.
What can you win?
The important part of the competition is what comes after! The 15 winners will be awarded a trip to Sweden, where they will visit a dozen innovative hotspots, be matched both with needs-driven stakeholders and with other actors pursuant to the development and realisation of their innovations, join an international network of committed innovators (the winners and others), be given the opportunity to present their proposals to a group of business angels (early investors).
What types of ideas?
The competition aims for 'smart' solutions, and 'smart' means solutions that offer people a better quality of life without excessive resource usage. These solutions are to facilitate a more sustainable lifestyle, taking into consideration both the earth's limited resources and the limited time and money available to the individual citizen. Both services and products are of interest – solutions that can meet one or more of the challenges in the Eat, Live and/or Move categories.
The ideas/innovations must be of a kind that can be used by consumers in everyday life; alternatively, the end-customer could be a private individual or group of individuals. Entries may comprise anything from completely new ideas that have yet to be developed to existing solutions that have yet to be widely used.
The winners will include at least one entry from each participating continent (Asia, Africa, Northern Latin America and Europe). Both completely new ideas and ones already realised will be among the winning entries.
Other aspects besides the above are also taken into account – environmental impact, for instance, will be assessed on the basis of the Planetary Boundaries concept. Does the proposal contribute to ecosystem services, is there a cradle-to-cradle (C2C) perspective in the design and production of the service/product? How likely is it that the proposal can be implemented by the person taking part (credibility)? How does the idea correspond to present needs and what is its commercial potential?
What ideas are ruled out?
For each competitive category, the basic principle is that there must be a reasonable chance of implementing the solutions in an existing city environment.
Solutions that require very extensive infrastructural changes are therefore ruled out, e.g. large-scale infrastructural projects such as the construction of a new road network.
In the Move category, solutions involving the non-movement of people and goods – such as video conferences etc – are also ruled out.
In the Eat category, solutions involving rural cultivation techniques are ruled out, unless these are directly linked to an urban project.
In the Live category, solutions involving the further development of existing products promoting energy efficiency are ruled out.
Who are on the jury?
The comprise people familiar with different aspects of the competition, i.e. urban development, architecture, manufacturing, sustainability, design, innovation and business development (see list of jury members above).
They are assisted in their task by an international reference group containing representatives of each participating continent, who will check the international relevance of the various proposals.
For general inquiries, please email
info [at] smartlivingchallenge.com
.
Contact
Olle Dierks
at Munktell Science Park,
olle [at] munktellsciencepark.se
, for partnership, issues regarding Smart Living Challenge, marketing, the website, technical issues and more.
Regarding requests outside Sweden, please contact
Birgitta Tennander
at the Swedish institute,
birgitta.tennander [at] si.se
, to start a dialogue.
The secretariat